Laser Care Eye Center is an American clinic specializing in vision correction procedures such as LASIK and cataract surgery, founded in 2000 by Dr Sidney Gicheru, Ophthalmologic Surgeon specializing in LASIK, PRK, laser cataract surgery refractive. Dr. Gicheru is one of the few surgeons who have done the LASIK procedure in his own eyes.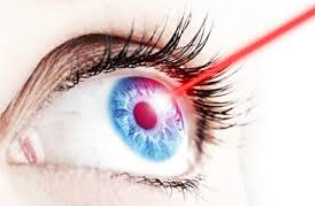 At Laser Care Eye Center they offer the General Ophthalmology service with the help of a team of highly qualified doctors and a medical team with the best technology, guaranteeing clients personalized attention in addition to financing plans applied to cataract surgery procedures and LASIK, with low fees and no interest. The goal of the medical center is to become a pioneer of the most advanced technology in the field of corrective eye surgeries.
In the world of corrective laser surgery there are different types of procedures, including LASIK, traditional LASIK, Intra LASIK or iLASIK, PRK and smiling eye surgery. To know what type of procedure each patient needs, it is necessary to perform a comprehensive eye exam. The most chosen procedure is usually the Intra LASIK because it does not cause discomfort, is more precise and offers quick results. For patients whose condition is the disease of basement membrane or thin corneas, the most suitable procedure can be PRK.
LASIK is a procedure of remodeling the cornea, which is performed with an excimer laser, improving visual acuity and decreasing the person's dependence on corrective lenses. For this, the Laser Care Eye Center have the best cataract surgeon and uses the iDesign technology that allows you to map the cornea and see the imperfections of the eye, and then program the laser. The procedure is ambulatory and takes between 10 and 15 min for each eye. Postoperative care includes antibiotics in drops and visits to the ophthalmologist for a period of 1 month.