slime has been a huge craze and it has became the most trending keyword searches in Google according to Google Trends. Slime was first commercially sold by a toy company named Mattel and has since gained non-stop popularity over the YouTube community till now. What are the x factors in slime that makes it so addictive. Well it's the oozy, thick, viscous and slimy texture that makes it a popular fidget toy, soft in the hands and super stretchy. The key ingredient in making slime is borax. Borax is a type of detergent only sold in the united states. People have since made new improvements on the recipe.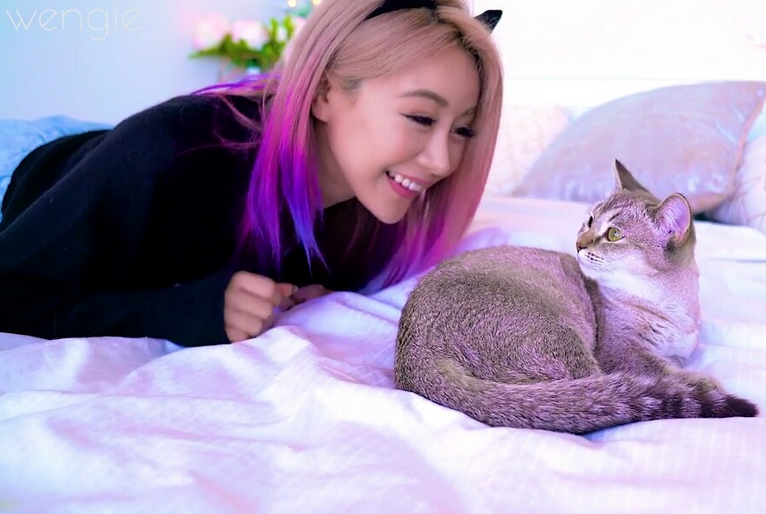 Wengie will be doing several alternatives in making one ingredient slime with no borax and no glue. For the first slime, the ingredient needed is regular hand soap. Put the hand soap in a microwave safe bowl. Next, mix the hand soap vigorously with a tablespoon for 10 minutes. After mixing, put the bowl in the freezer for about 10 minutes. For the second slime, you will need 2 tablespoons of Meta muncil, it is a multi health fiber supplement that maintains a healthy digestive system. Mix the Meta muncil together with half a cup of water in a clear bowl. Then microwave the mixed compound for 30 seconds, and done!
For the next slime, you will need kids shampoo and conditioner. First make sure that you have a clear microwave safe bowl with you, then pour the shampoo and conditioner to you liking. Next put the bowl together with the ingredients are put into the freezer for 5 minutes. When it's freezing, take it out and have with it a soon as possible, when it's cold, it behaves exactly like a regular slime. For the last slime put 4 tablespoons of tapioca starch into a bowl then mix it with a half cup of water. Stir the slime vigorously until it gets gluggy then microwave it for a few seconds, then you're good to go!