There are many different methods and also many different processes in which a Facebook account can easily achieved through hack facebook (pirater facebook). It is mainly due to this that people sometimes really get confused with the process of getting their job easily done. These days Facebook is actually the most used website that is used in sharing a large number of pictures, videos, many different sorts of apps and also many uploads.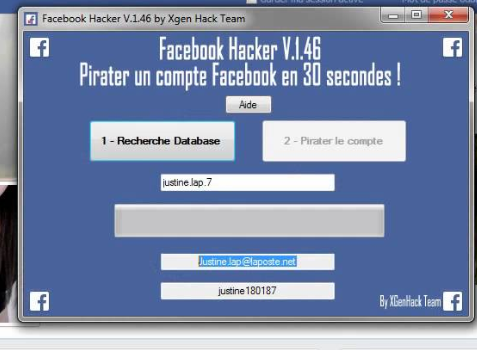 One can really get the best sort of information with the help of many hacks that are available in getting major amount of information of any user. There are many ways of causing attacks on various Facebook accounts with many usernames and many different passwords.
The Phishing attacks have a really quite well determined way of their own in getting complete access to pirater un compte facebook. In this method, one can really hack the Facebook account with proper ease. This process makes use of really awesome way of creation of many counterfeit pages. After these pages have been created, the account can be easily hacked with ease.
The login pages that are actually used by that of the hackers are really quite similar to that of the Facebook account. This makes sure that the hackers know what they are doing and all of the user information can be provided on the proxy server that they create in order to fool the Facebook page.
The process of hacking requires some amount of efforts as the person has to actually send the information that is required with the help of a link. Once the link has been properly injected into the account, it allows the user to get hold of that account and as a result, get all of the information that is stored within with pirater un compte facebook. Once the email has been clicked, all of the much information can be easily hacked without any issues at all.