The first step to selecting photo-editing software is deciding how you want to control photographs. In part, this will be based on your degree of ability. If you're an amateur and only need to "mess around," you'd just need the most fundamental image quality enhancer. If you're an experienced user, you might want more attributes like imaginative effects. Next, you'll have to choose a budget. Photo-editing software can be very pricey. If the software is for a pupil, locate the academic variations. These variations will offer everything a student would need and they offer a huge reduction.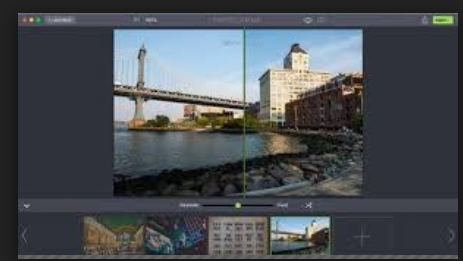 When you understand exactly what you want and the amount are able to afford start comparing programs. Confirm the following list to start your research:
The Best Photo-Editing Software Programs
Adobe Photoshop Elements 7
Adobe Photoshop Elements 7 is an simple to use program that offers a huge array of attributes for both novice and the pro. Some of its more unique features include a newcomer's guided editor and online works through adobe express.
Corel Paint Shop Pro Photo X2
For years, Paint Shop Pro has been and excellent choice for novices and professionals alike. The simple to use interface which makes it ideal for beginners and also the reasonable price appeals to professionals. Paint Shop Pro X2 is almost as powerful as Photoshop Elements 7. But, it doesn't offer a few of the less popular capabilities.
Serif Photo Plus X2
This is the best program for someone just starting out editing photos. It's simple to use and offers sound help. The program contains all the needed features for novices however, offers a number of the more innovative features too. The newcomer won't easily grow out of the program.
Ulead Photo Impact X3
This program is slightly more challenging to utilize as Adobe Photoshop Elements 7. But when the basics are mastered the image quality enhancer gets much simpler to use. The program may be utilized in 2 modes – expressfix and complete edit. Ulead Photo Impact X3 also has the capability to generate web pages.