The chakrayacht have a size of about 282.15ft strongly build in 1963 by ScheepswerfGebr. This mega yachts was last refitted on 2016 with designs from the Devon port yacht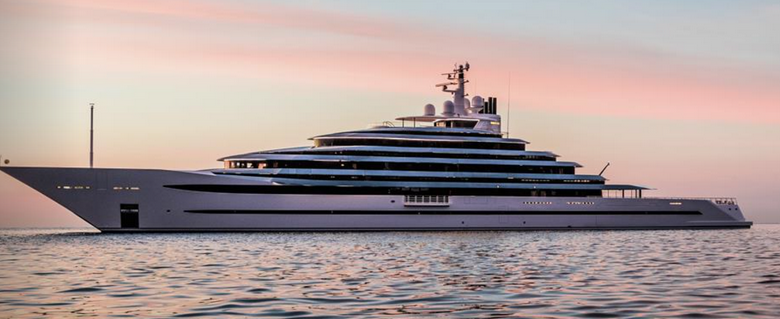 It was designed with exclusive design and features showcasing the exterior view of the chakra. This was all considered the handwork of scheepswerfGebr including the engineering structure of this yachts.
This yacht was build to accommodate a large number of people on board about up to forty (40) guests in the twenty one(21) rooms including the two master bed rooms about nineteen (19) cabins altogether in the yacht. The surprise feature about this yacht is it's capability of carrying up to forty three passengers on board with a complete relax experience.
You can visit the bar and other deck areas in this yacht generally furnished with extensiveequipment or amenitiescreating an elegant and comfortable atmosphere.Most people prefer the impressive leisurearea that can be organize with the entertainment facilities as their free time hobby. This entertainment facility works best thereby being build in a large view in this hatch because it contains most of the people in the yacht that want to socialize and entertain themselves, family and friends.
It is because of all this features that the yacht have about 136,000 liters of flue tank with a maximum speed of 15knots ranging from 5,892nm. With this perfect combination of performance this yacht is equip with many tools and equipment's like;
• Anchor stabilizers
• Air condition
• Bathing equipment
• WiFi connection onboard
• Gym equipment
• Swimming platform
• Beauty room
• Massage room
• Beauty salon
This chakra yacht can easily be bought online or by visitingyachts for sale facility. You can try looking in for companies that you can charter a chakra yacht for a period of time if you can afford purchasing one.